Alberte Villeneuve Sinclair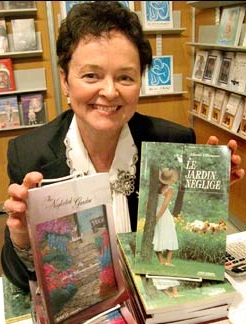 Photo Credit: Baico Publshing
Alberte Villeneuve-Sinclair is passionate about life, the people she encounters and their relationships. Now retired after thirty–two years of teaching in Ottawa, her eclectic range of interests varies from writing and painting, to psychology, spirituality, esoterism and the paranormal, to horticulture and bird watching.

Women's issues and mental health have always been of interest also as she has spoken to women's groups since 1990. A member of the Ottawa Independent Writers, she is proud to present her prize-winning novel, first written and published in French. A study in relationships, some abusive, some destructive, a story of courage, self-discovery, acceptance and forgiveness.

Her novels are dedicated to all women who still suffer silently, to those who had the courage to leave a destructive relationship, regain their freedom and start anew. Also dedicated to men and women who are entering a loving relationship, it is an invitation to love and know ourselves as this is the first step to better love the other.

Margaret Graham (1870-1924)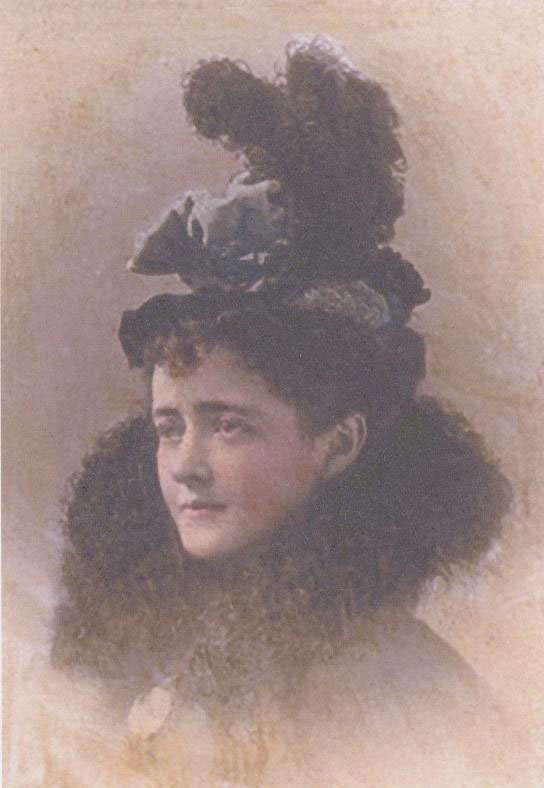 Margaret "Miggsy" Graham was born at Upper Musquodoboit, Nova Scotia. At age 16 she attended Normal School at Truro, Nova Scotia.

She taught school for a few years and during that time advocated for women teachers through the provincial Teachers' Association. In 1893 Graham moved to Trinidad as a missionary but was unable to complete her term there because of a horseback riding accident.

After returning home to convalesce she visited her journalist brother in New York. By 1897 she had become a journalist at the Halifax Herald. Seven years later she was in Ottawa as a correspondent for the Herald, covering Ottawa society.

While working briefly in Montreal for the Montreal Star in 1904, Graham was the inspiration behind the Canadian Pacific Railway's giving 16 women journalists the same free passage it offered male journalists to travel to the Louisiana Purchase Exposition, commonly called the St. Louis World Fair. During that trip the women founded the Canadian Women's Press Club.

In 1905 Graham married Albert Horton, a well-known editor of Hansard and they lived in Ottawa until her death at Montreal in 1924. The awards in her name were funded originally by their daughter, Mrs. Lois Grant












-----------------------------------

The Award
Margaret Graham awards are presented annually by the Media Club of Ottawa (MCO) to honour the memory of Margaret "Miggsy" Graham, a pioneer woman journalist who played a leading role in the formation of the Canadian Women's Press Club (CWPC).
The first award was presented in 1976 for the best feature story written by a male or female reporter with less than three years' experience, who was employed by an Ottawa-area daily or weekly newspaper. That year a framed certificate and $150 went to Linda Florence for a story she wrote for the Kingston News. Formally established in 1977, the award was initially given to a journalism student at Carleton University then broadened to include an Algonquin College journalism student and an Ottawa University communications student. It recognizes both academic success and overall excellence. Student winners are selected by the schools.


Photo by Robert Craig
Algonquin College Award winner Iliyana Shoushounova
and author Alberte Villeneuve Sinclair




Photo by Robert Craig

Carleton University Award winner Connor Oke and Media Club Treasurer Iris ten Holder

Iliyana Shoushounova was homeschooled her whole life and decided to complete her high school a year early so she could pursue her love of writing as a journalist at Algonquin College. When she's not writing she enjoys spending her time painting or exploring Ottawa with her friends.

Connor Oke, a fourth year journalism student at Carleton University, originally from Bowmanville, Ontario, decided to enter journalism out of a love of storytelling and current affairs. Through Carleto, he was able to report for Farm Radio International in Ghana in the summer of 2018. He has also completed a short-term internship with the Canadian Museums Association and CPAC. After he graduates he hopes to write long-form stories for magazines or work in television.

R E P O R T


\

by Cynthia Cee



(soon to be publsied here)














The Media Club of Ottawa, considered to be one of the oldest writing groups

in Canada, had its beginning as the Ottawa Women's Press Club in 1916, which in 1920 became a chapter of the Canadian Women's Press Club

Since 1971. under a new name, the Media Club of Ottawa officially welcomes men and women members and, although the focus is still on journalism, also embraces other media.

Our mandate includes uniting people engaged in communications and providing a forum to examine issues relating to free and responsible communications.

The Club organizes monthly meetings where writing professionals speak and answer questions about media related topics, holds workshops dealing with the same topic and offers four annual awards to local journalism or communications students.

All writers and those interested in writing are welcome to attend meetings and become members. Unless otherwise noted members and guess meet at Ottawa City Hall from September to June, offering an inviting place to network, share writing experiences or learn about new aspects of writing.

Membership includes professional authors, journalists, students, and aspiring writers. It is considered the oldest continuous press club in the world. Check

our website

and follow us on

Facebook

.


***