THE GALLEY
The Media Club of Ottawa
"Penning the Future"

February, 2010
---
Monday, February 22, 2010
Guest speaker

: Hon. Flora MacDonald,
P.C., C.C.
Member of Parliament for Kingston and the Islands from 1972 - 1988. A leader in peace, health and world issues, she will speak about her work with girls in Afghanistan.
Where

: Library and Archives
Canada, Room 156.
Time

: 6 p.m.
Cost:

$20
,

Media Club members $15
includes light meal.
Coffee only $7.00

RSVP: June Coxon 613 521-4855

***
Janice Fiamengo
Discusses Kit Coleman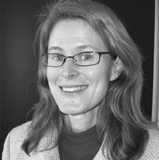 Although Kit Coleman was a private person behind the facade of her newspaper columns, Professor Fiamengo told us the story of her life she had pieced together for her book. It was a life that Kit herself proclaimed to be unorthodox.
Born in Ireland, she migrated to Canada where she worked for the he Toronto Mail as a columnist until 1911. It was while working for that newspaper that she became, in 1898, the first accredited female Canadian war correspondent.
Fiamengo noted that women's pages were introduced as regular features of Canadian newspapers in the 1800s. Although Kit Coleman, who knew French, Italian, Spanish and Latin, wrote for such pages, her column didn't stick to the usual women's pages topics. She preferred to write about world events, sprinkling her columns, called "Kit's Kingdom", with quotations from many sources. Consequently she had many male readers as well as women. And she received letters from readers, whom she called her 'paper friends', from numerous places around the world as well as across Canada. Her writing included advice to readers who wrote to her. To illustrate why readers found her daily columns so fascinating for three decades, Fiamengo's handout included some of Kit's responses to her readers that ran in her columns.


Other books about Kit Coleman include Barbara Freidman's Kit's Kingdom, and Ted Ferguson's book called Queen of Hearts.


"Kit Coleman, who died in 1915, created a persona," said Fiamengo, who left us with the question, 'is the person we meet in her columns really her?'
http://www.english.uottawa.ca/faculty/fiamengo.html