THE GALLEY
The Media Club of Ottawa
"Penning the Future"

January, 2010
---
Monday, January 18


Guest speaker:

Janice Fiamengo, Ottawa University professor and author of

The Women's Page, Journalism and Rhetoric in Early Canada.
Book Launch:
SIlent Echoes

by

R

aven Wolfe


Where

: Library and Archives Canada, Room 156.

Time:

6 p.m.


Cost

: $15 Media Club members, $20 non-members, includes light meal. Coffee only $7.00.

RSVP: June Coxon 613 521-4855

***

Book Launch Author's biography

Born and raised in the State of New Hampshire in the Untied States, Raven Wolfe resided in Montreal, Quebec for several years prior to moving to Ottawa, Ontario in the 1990's. From an early age on she wrote daily in her secret journals virtually everything relating to some of her deepest thoughts to travels in the States and Canada.

As a child Raven read everything she could get her hands on with a preference for books pertaining to horse stories. Later on in life, she read science fiction and fantasy books, which enabled her to find her own style and voice. Raven is a self-taught writer.

As a part time student at the Concordia University, she studied sociology, basic English, math, English literature, library studies, child- and regular psychology, philosophy and art. Due to personal and disability related issues
she never received a university degree,.

Being drawn like a magnet to the unknown, especially during her younger years, Raven studied, and got involved in virtually everything relating to the occult. Mysticism and archetypal psychology were her latest interest, especially since both subjects helped colour her vivid imagination.




Janice Fiamengo.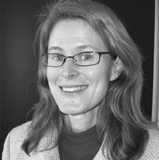 A graduate of the University of British Columbia, obtaining a B.A. English in 1986, an M.A. English in 1988, and a PhD English in 1996, Janice is currently Associate Professor, Department of English at the University of Ottawa.

Her career started at the University of British Columbia as a sessional lecturer. From there she went on to Simon Fraser University as a Postdocttoral Fellow, and in 1997 as Assistant Professor at the University of Saskatchewan. She has been at the University of Ottawa since 2003.

Fiamengo has contributed chapters to many books published at the university presses of Alberta, Toronto, Cambridge, and Oxford, and has also contributed many papers to several literary journals.

Fiamengo two main areas of current research are: Canadian women writers of the late-nineteenth and early-twentieth centuries; and Canadian animal writing. She is planning to expand her research to consider representations of Christian faith in Canadian literature.

Taken from: http://www.english.uottawa.ca/faculty/fiamengo.html