THE GALLEY
The Media Club of Ottawa
"Penning the Future"

November 2010
---
The next meeting of the Media Club of Ottawa
Monday, November 22, 2010
On December the Media Club of Ottawa will hold its
Annual Christmas Potluck Dinner
for membes and guests
Silent Auction
Proceeds of the auction will be used
to support the Journalism Awards program



Tony Martens at the Media Club
Spetember 20, 2010


At the first meeting of the 2010-2011 season, the Media Club invited Tony Martins. creative edito of
Guerilla
to be the guest speaker. The suggestion had come from Susan Hallett, former member of the Club.
(Report currently not available).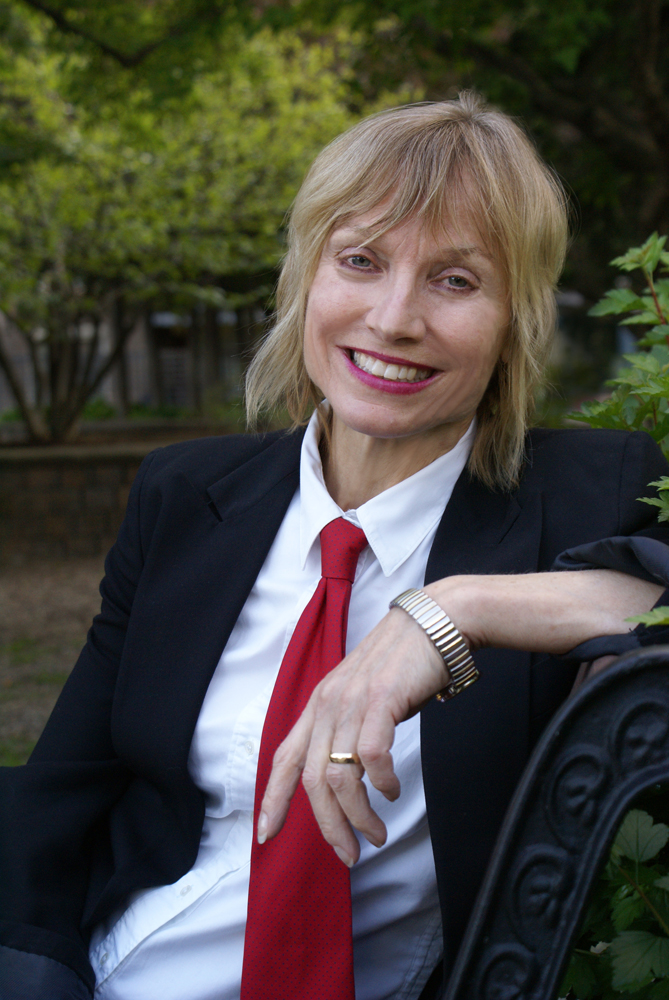 The Art of Self-promotion
By June Coxon
When author, publicist and communications strategist, Kita Szpak, informed a crowd of attentive club members, journalism students, future authors and others about the art of self promotion, began by pointing out that a sense of self is paramount to effective self-promotion.


"To gain self confidence, you have to know what's going on internally, " she said, offering some helpful steps to follow.Begin with self-identification, she said. Ask yourself 'who am I?' Then think back to your childhood and remember your nicknames. They relate to the way people saw you at that time and are likely to indicate things you did easily. They are your special gifts."Ninety percent of the world will tell you your dreams and aspirations are crazy," she continued. "Internalize, think of what you were doing when time passed so quickly you didn't know it had passed because you were enjoying yourself so much. Whatever it was, that's what you should be doing. It might be gardening .... it might be writing ...."

Using the example of someone who has published a book and wants to sell it, Kita went on to say that to promote your project or yourself, it is key to have a platform. You need a way of getting your name and product out there. You need personal branding to establish your visibility. "Take a few ideas and do them well", she suggested.

Diana Beresford-Kroeger
guest speaker at the Media Club monthly meeting on November 22, 2010
Award winning author Diana Berseford-Kroeger, who was raised in Ireland, calls herself a Renegade Scientist. She is the author of at least five non-fiction books, two novels, three mysteries, and over 200 short pieces, some of which have been aired on radio and have been performed live for the public.
photo © by Christian H. Kroeger
She has frequently contributed to, written for, and hosted programs for radio and television in Canada, Europe, Israel and the USA. The television documentary series "Recreating Eden" first aired "The Renegade Scientist" about her life and her research garden in 2008. This has now been distributed worldwide. In 2005, the CBC's flagship program, "Ideas," aired "The Ideas of Diana Beresford-Kroeger."
She has also appeared on the National Public Radio (NPR) program "Living Earth," and other programs in the USA and Canada. In addition, Diana

has regularly published articles in an array of popular journals, magazines and newspapers in North America and Europe.
Diana has studied classical botany, medical biochemistry, organic and raidionuclear chemistry, and experimental surgery in Ireland, the USA and Canada. Her scientific publications appear in such journals such as The American Heart Journal, The Canadian 'Heart Journal, and

The Journal of Microscopy.
Diana has lectured at the University College Cork (Ireland) and at Carleton University, received a fellowship at the University of Connecticut, and worked as a research scientist at the Canadian Department of Agriculture and the Ottawa School of Medicine, as well as the aforementioned institutions. In 2010 she was elected a Wings Fellow by Wings World Quest for her scientific research and discovery.

She writes and conducts research in her extensive private gardens at Merrickville and will be guest speaker at the Media Club monthly meeting on November 22, 2010.

Diana Berseford-Kroegers books include:

2003 - Arboretum America: A Philosophy of the Forest, which won the American National Arbour Day Foundation Media Award in 2005 for exemplary educational work on trees and forests
2004 - A Garden for Life, originally published in 1999 as Bioplanning a North Temperate Garden
2004 - Time Will Tell, a collection of short stories
2010 - The Global Forest - a collection of

40 essays
2010 - Arboretum Borealis - A Lifeline of the Planet -

the sister book to Arboretum America, about the great northern forests and their importance to the global eco system.
Her novels are Nellie, and The Terrace