COVID-19 restrictions
Our program has been switched to
publication of articles by our scheduled speakers on their topic
Publication date:
Tuesday July 20, 2021
Lois Siegel

***

News.....News.....News.....News....News....



Lois Siegel is a professional photographer. She worked for the Ottawa Citizen for six years and for Cinema Canada, in Montreal for decades. She has also been a filmmaker casting director, writer, photographer, professor, and musician. In addition, she currently performs with the Lyon Street Celtic Band, the French band, Sens Unique and the Ottawa Celtic Band as well as working as a music agent.

Siegel has presented her photos at photo clubs in town.

She has taken photos of more than 400 celebrities, including Catherine Deneuve, Donald Sullivan, Dizzy Gillespie, Leonard Cohen, Alan Alda, Jeanne Moreau, Hugh Grant, Claude Chabrol, Nicholas Cage and Yousuf Karsh.

Siegel has won numerous awards for her work, including the following:
1990 - her film, STUNT PEOPLE, won a Genie Award for Best Short Documentary.
1996 - her film, BASEBALL GIRLS, was selected as One of the Best Documentaries in Canadian Cinema by "Take One" film magazine: Toronto Film Critics Poll, and in 1998 it won the National Educational Media Network Award: the Bronze Apple Award, USA.
2002 - Ottawa Life magazine named Siegel one of the Capital City's Top 50: People who are shaping the future of the National Capital.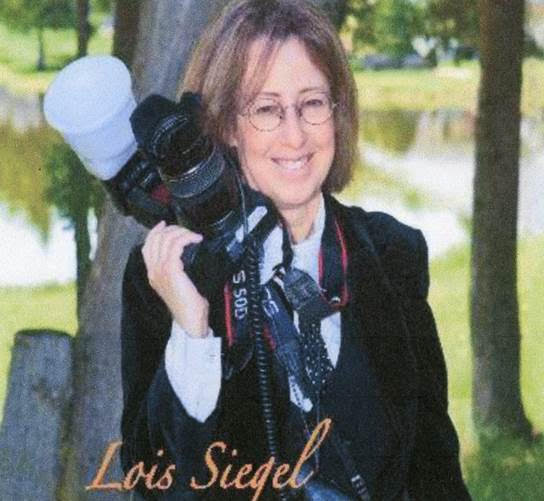 speaks to us, virtually, in writing
Photo: Canadian Press, 1990
Beans – A Canadian Production
-----------------------------------------------------------------------
--------------------------------------------------------------------------------------------------------
Review by Lois Siegel

Mohawk Film director Tracey Deer has created an amazing film about the armed stand-off between Mohawks and the Canadian army – called the Oka crisis in Quebec, 1990 and what it was like to be an indigenous teenage girl in Canada then. For those close to the event, it was a difficult and terrifying time. For others, this film explains all the nuances and causes for the confrontation

The film focuses on 12-year-old "Beans," a Mohawk girl during the 78-day armed incident involving Quebec/Canadian governments and the Mohawks who were peacefully protesting a golf course expansion that would defile their burial ground. Tension increased between their communities.

The occurrence centers on the girls. Beans, her mother and sister decided to take a road trip to Oka during the protests… we hear the music: "I've got the power." On the golf course, they find graves and golf balls. Then there are gun shots.

The police have raided the area to remove protesters – not unlike the clashes between "Cowboys and Indians." There is a standoff. Vehicles are searched as the police look for weapons. The Mercier Bridge, connecting the island of Montreal with the Mohawk reserve of Kahnawake and the suburb of Chateauguay, is blocked. The girls help by putting boxes in the road where they live. They are kids having fun. But then barbed wired is installed. No delivery trucks for food will be allowed to enter Mohawk land. No more hot dogs. The girls pretend oatmeal is food with sparkles.

When the Mohawks try to leave their land to get groceries, a man spits at them. Then 400 people demonstrate to prevent the Indians from leaving the reserve. They say, "Who is protecting the rights of the white people."
-------------------------------------------------------------------------------------

Over the course of the three months, our initial favourable impressions were confirmed as the product evolved. There was a lot of back and forth as we explained our needs, the team made suggestions and we indicated our preferences and supplied text and photos. In early August, each of the seven student teams, including ours, made 20 minute presentations via Zoom, describing their objectives and challenges, and showing the final products to their professors and to their clients. Iris, June and I were delighted with the final results. We think the students are brilliant and deserve our appreciation for an excellent product. As they begin their job search, we hope that this experience will contribute to each of them receiving interesting employment opportunities and wish them much success in the future.
nstitute.










Bean's friend tells her she must toughen up. The friend hits her with a stick. To shield her identity, Beans practices changing her name: My name is Patricia. I like to eat Popcorn.

Beans enters a white school where she faces harassment. More people demonstrate and tell Premier Robert Bourassa how to solve problems with Chateauguay. They cut electricity and water to the Mohawks. Premier Bourassa's solution – He calls in the Canadian Army.



There is numerous stock footage of these events that gives a true feeling of what is happening. Women and children are forced to leave to stay safe. They drive across the Mercier bridge with lots of cars honking.…It takes hours. People throw rocks at the cars, break windows; the police do nothing.

Beans eventually re-enters an all-white class at school. This time the situation is different. She stands up for who she is.

The film is beautifully shot. The acting is excellent. "Beans" received many awards, most notably, The Academy of Canadian Cinema and Television – The Canadian Screen Awards: Anne-Marie Gelinas Best Picture Award.

Fantasia festival – Audience Award for Best Canadian Film.
Tracey Deer: John Dunning Best First Feature Film.

"Beans" was developed with the help of The Harold Greenberg Fund.

Other links for Lois Siegel