19 February 2019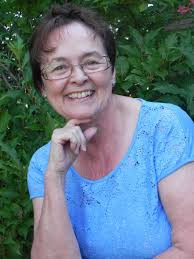 Margaret Graham Award presentation
Speaker: Alberte Villeneuve-Sinclair
(for more photos of that evening,
click on te photo)
---------------------------------------------
March 20, 2018
Lessons learned through 40 years of publishing
By Jayne Simms-Dalmotas
At the Media Club of Ottawa meeting of March 20, 2018, Tim Gordon, publisher, Burnstown Publishing, illustrated, through numerous examples, the ups and down of the publishing business. He left the impression on the one hand, that it's not for the faint of heart, but, on the other, that it has led to many great adventures, including:
- his experience with an author who placed the poem The Dash by Linda Ellis at the back of a book without giving credit to the poet. This case of plagiarism resulted in the destruction of 1500 books and almost entangled the publisher in a lawsuit;
- a book about brewing that sold well at point of purchase in Ontario beer stores but the beer stores eventually lost sales because many customers thought it was a freebie and walked off without paying for it;
- accompanying the author of Don't Have A Cow to a dowsing conference to help her promote her book, but after attending a seminar where people made animal sounds, and learning that the author had plagiarized material for her book, concluded that part of the publishing world is good and some of it is weird;
- satisfying examples of how reaching out to the right target market through specific channels can bring in excellent sales, such as the $25 bicentennial book by the Federated Women's Institutes of Canada which had an initial sale of 1700 copies by contacting its members through a flyer, or, how the book Black Jack about the riderless horse who walked behind President John F. Kennedy's funeral caisson was of such interest to Arlington Cemetery that it commanded an initial run of 5,000 copes;
- how brilliant ideas can sometimes reap great rewards, as in the phenomenal story of The Gas Barbecue Cookbook. The publisher was inspired to approach companies selling gas barbecues and offer them discounts for buying, in advance of publication, 1,000's of copies to give to customers with purchase, so that the recipe book eventually sold 1.6 million copies.
Tim Gordon demonstrated how a publisher must be savvy to succeed in the current environment. His publishing company used to focus on the broad base, consisting of the general public who were readers. They now go after niche markets and use a direct sales approach. As well, they have had to take off the blinders and disassociate from mainstream chain bookstores, which take 40% off the top, plus a brokerage fee.
Today Burnstown Publishing will package books for people, using a royalty-based approach. They co-publish with first-time authors who contribute seed money for editing and design, and help to publicize the books. They have learned to be careful of big orders because "they can come back to bite you".
In conjunction with the author, they will first identify the market and then do a small test run. They use a formula that tells them how many books they need to sell in order to break even. This way, it's possible to easily recoup expenses. So they might print 100 books at a time as a limited edition printing. They might also pre-sell books to small bookstores. Gordon pointed out that he still deals with the brick and mortar independent stores and believes they will continue to survive if we all support them.