Books Feature Club Members
Firing Lines: Canadian Women Write the First World War, by writer editor and playwright Debbie Marshall, tells the story of war correspondents Elizabeth Montizambert (London editor  for the Montreal Gazette), Beatrice Nasmyth (assistant editor for the Women's page of the Vancouver Province) and Mary MacLeod Moore (who wrote for the Montreal Herald, London Sun  Times and Saturday Night magazine). All three were Canadian Women's Press Club members.Donna-Jean MacKinnon, former Toronto Star reporter, now a freelance writer, has written a book called Newsgirls: Gutsy Pioneers in Canada's Newsrooms. Her LinkedIn page says it is "an account of 10 ground-breaking girl reporters who carried out their careers in pre-feminist times (1930 – 1960s)." One of the women featured in the book is former long-time Media Club member, the late Olive Dickason. Published by Leaping Lion Press, MacKinnon's book was printed in Toronto March 2017. A biography about Olive Dickason is also being written by Darren Prefontaine, curriculum development officer at the Gabriel Dumont Institute, in Saskatchewan. Stay tuned for the publication date.
Deva Marie Beck
New club member Deva Marie Beck is a journalist, author and historian, nurse and global health advocate.  Deva is also an international speaker, online videographer and worldwide web producer, particularly known as a Florence Nightingale scholar and campaign collaborator for the United Nation's 17 Sustainable Goals (SDGs).
Deva is American-born, becoming Canadian in 2013, previously  based in Manitoba. Deva is married to Club member Wayne Kines. See more at http:www.nighvision.net/deva-Marie-beck-international-co-director.html
Anne McDougall
In May 2019,  Iris ten Holder and June Coxon visited club member Anne McDougall.  We learned a lot about some of her writing while enjoying lunch in the dining room overlooking an inviting garden at her then new home, the Edinburgh Seniors Residence. Anne, who is still very interested in what's happening in the writing world, contributes to that world by writing book reviews for Books on Beechwood bookstore. We also learned that among her writing credits is a book she wrote in 1977 called Anne Savage: The Story of a Canadian Painter. Published by Harvest House, it is about a Montreal artist and educator who helped form Montreal's Beaver Hall Group of Seven and was a member of the Canadian Group of Painters.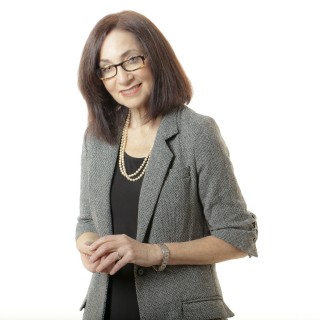 Linda Kay
Linda Kay, who wrote a book in 2012 about the founders of the Canadian Women's Press Club, called The Sweet Sixteen, has died. An almost full page obituary in The Globe and Mail said she passed away in Montreal on October 12, 2018 from cancer that was diagnosed in 2016.
The obituary, with the headline Pulitzer-winning Journalist Broke Barriers, was written by Lisa Fitterman,  It outlined Linda's contributions to journalism, saying in part, "After a distinguished career in San Diego and Chicago, she moved to Quebec to begin a new chapter of her life, teaching journalism at Concordia University and starting a family." After The Sweet Sixteen was published Linda travelled to Ottawa in June 2012 to take part in a book launch, hosted by the Media Club of Ottawa, at Ottawa Archives.
Margaret Virany
Jayne Simms Dalmotas attended the October 14, 2018 service and reception at the Alymer, Quebec United Church, honouring the memory of long-time club member, Margaret VIrany. Also in attendance was former club member David French and his friend Barbara. Jayne wrote in an email that most of those who attended  have known Marg and her husband, Tom through Aylmer affiliations.
Dawn Monroe, our Cochrane, Ontario club members has set another major milestone. She has now posted 3,000 mini biographies on her Famous Canadian Women website.
Jagjeet Sharma's book launch for her second book of poetry, Fragments, was held at Ottawa City Hall on May 25. Proceeds were donated to the Ottawa Heart Institute.